Power your home with smart, clean energy generated by the sun.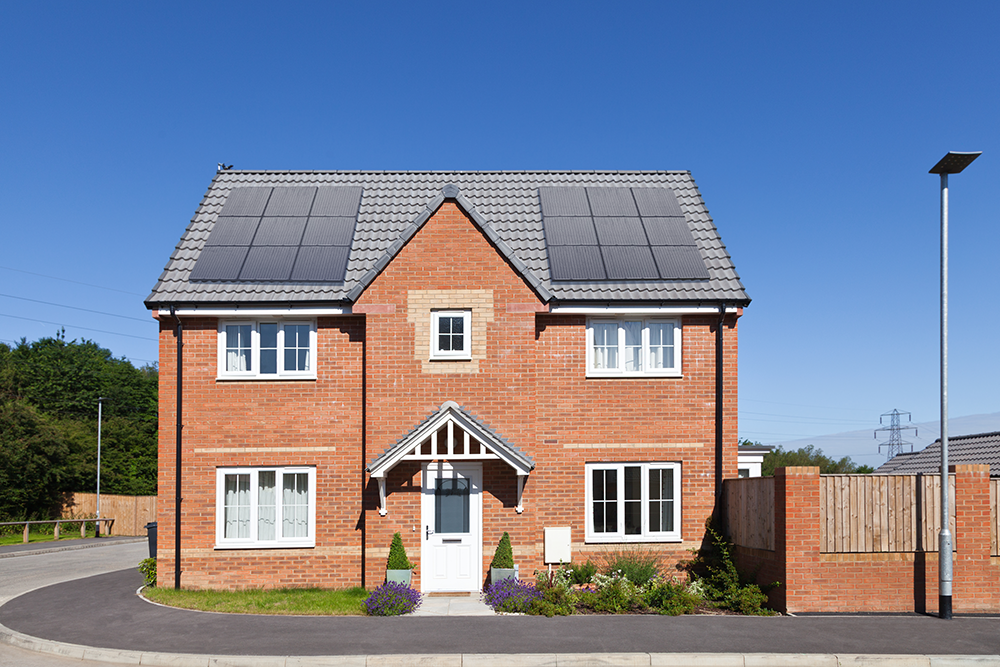 Reduce your energy bills by 70%
It goes without saying that most of us would like to be more green and save money. Solar Photovoltaic (PV) panels allow you to generate free, clean energy to power your home or business.
Pure Energy offers a full turnkey design and installation service, whether it be for a new build project or an existing property.
To help you get up and running, take advantage of our 0% finance options on a wide range of solar panel solutions.
Help build a greener tomorrow
The typical home in the UK produces over 4 tonnes of CO2 every year. Installing solar panels is one of the best ways to drastically reduce these carbon emissions, as your home will be less reliant on fossil fuels for power.
Over one million homes have now switched to solar energy as a key source of their power, making it the most widely-used smart energy solution in the UK.
From the manufacturers who build our equipment to the engineers who install your system, we only work with the best.
Now an established technology, our energy experts can advise you on a great solar panel solution and help you harness the most possible amount of energy.